Hello everyone,
and welcome to my inspiration post for Vera Lane Studio. For today's post I have made two postcards. I still love making postcards because they are nice and small. For the first I have used this weeks new released Harry Potter and for the second an older set called Little Gangstas.
I have used designer paper for both cards as I have stacks of it and it never gets used. One of my new Year's resolutions ! lol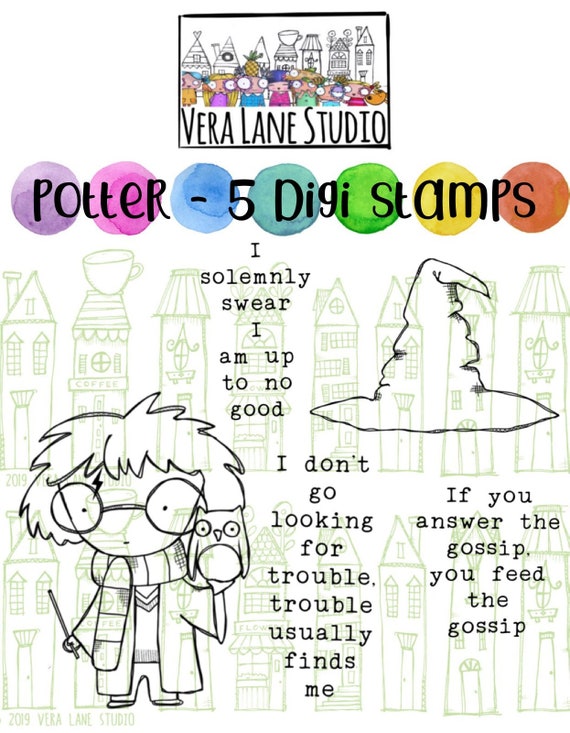 I added a snarky sticker to this card and some inking around the edges and splatters. Both images were coloured with Copic Markers.
You'll find this little Gangsta
HERE
.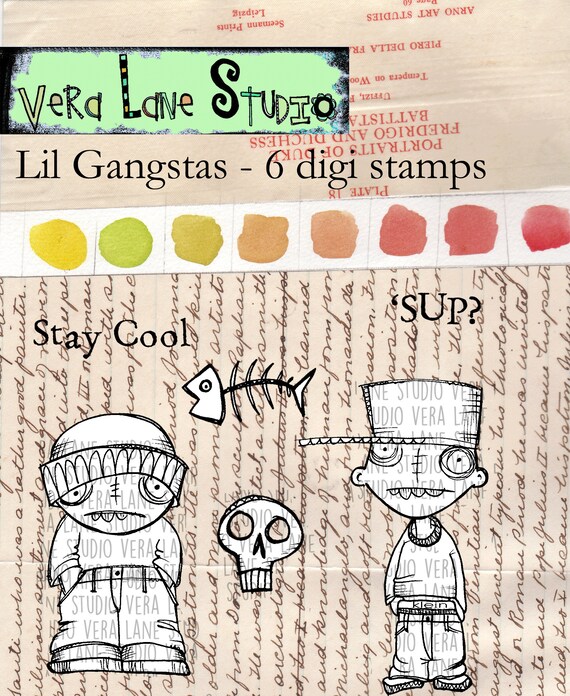 Thank you for stopping by today !