Hello everyone,
and Happy Thursday to you all.
For today's
Vera Lane Studio
inspiration post I have made a postcard and a mini journal spread..
We had a new release this week and I really love these girls. They are called Amelie and Elodie and they come in 2 versions; with lovely already coloured in dresses and blank. I have used the blank ones in these projects and coloured them myself but I am sure I will use the coloured ones too some time.
This girl has been resized, printed, coloured with Copic markers and cut out. I placed her on on gelli printed background to which I added some gessoed book paper and some washi tape. I didn't think she needed any more.
For this mini AJ spread I painted the pages with acrylic paints in yellow and orange and then used a stencil and a babywipe to wipe away some of the paint. I think this is a great effect. I then used a script stamp and some washi tape. I placed the girl, which I coloured the same way as the other one, on the washi tape and added the sentiment on the opposite page.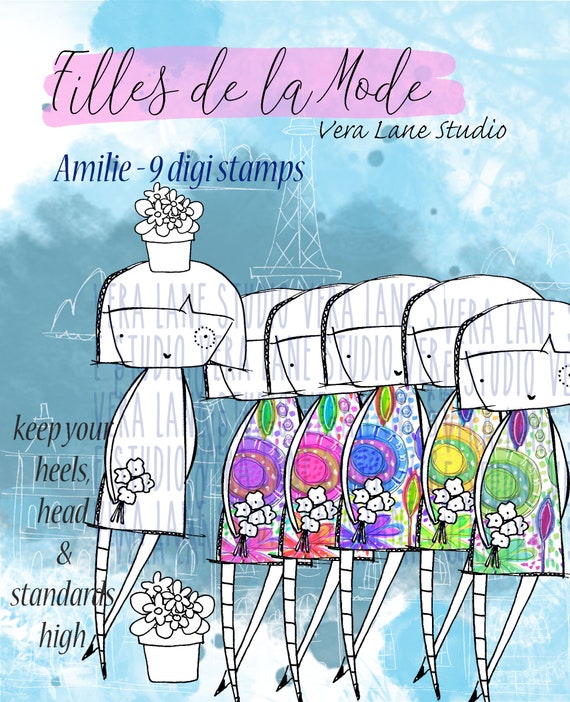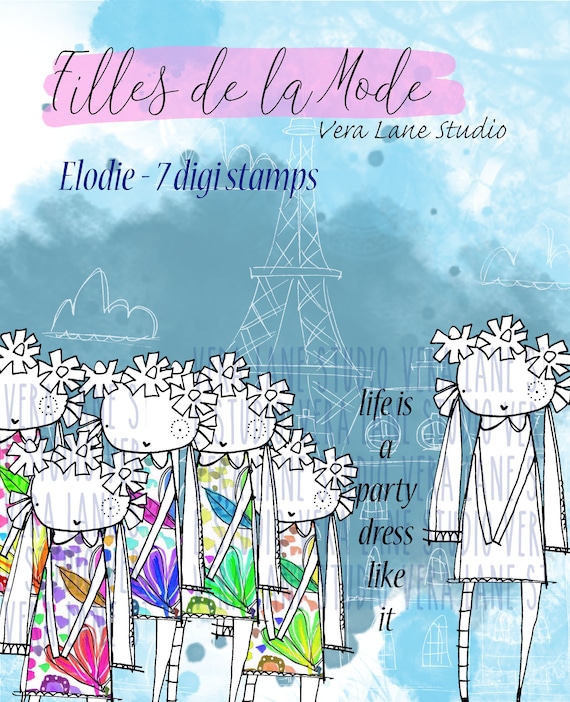 Thank you so much for stopping by today!