Hello everyone,
and welcome to my blogpost for today. It is Thursday so it's
Vera Lane Studio
Day !
I have made an artjournal spread in my gelli printed journal and 2 Artist Trading Coins..
Meet brown eyed Susan. She is the latest in the flower girls from Vera Lane Studio. I placed her on my gelli print journal (it is entirely made out of gelli prints) I added the white stencilling and some doodling around the pages. I placed her on a piece of washitape.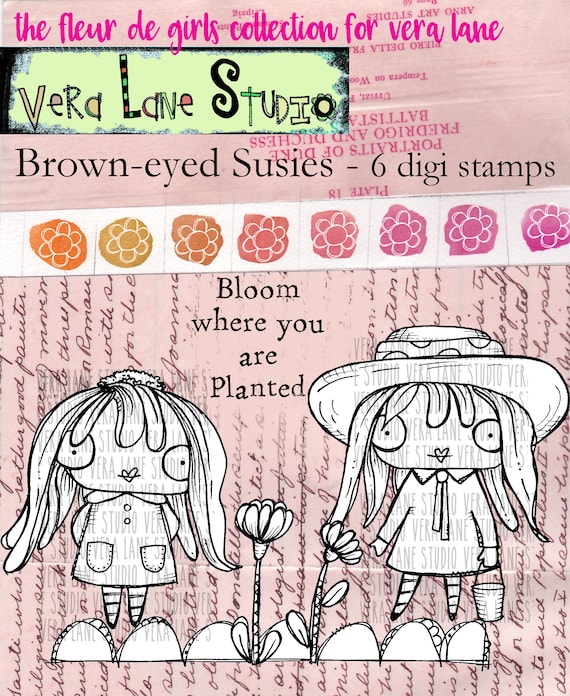 I also made two artist trading coins; they seem all the rage now.... I used the Wonderland set 2 for this. I coloured them, cut them out and glued them on the gelli printed background. I then cut them out with a 2,5" round die. Lastly I added the sentiment in two words... I also doodled around the edges.
You'll find the Tweedles
HERE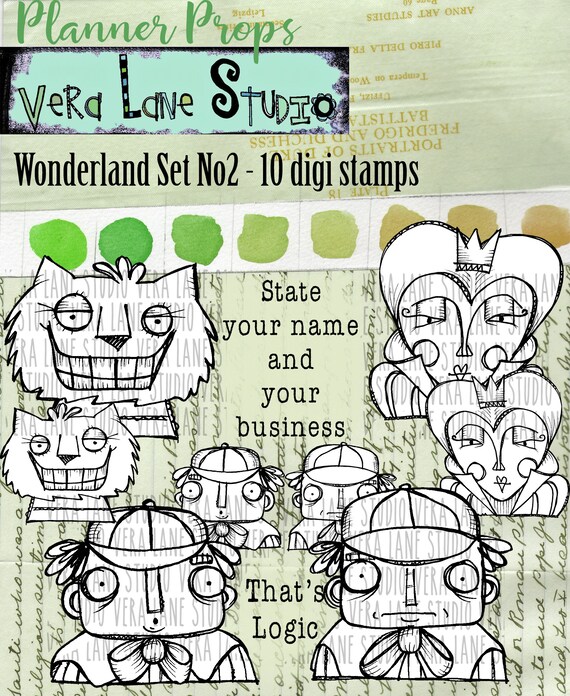 Thank you for stopping by today !