Hello everyone,
For today's inspiration post for
Vera Lane Studio
I have 2 postcards and an AJ page to share. I decided to get away from the Christmas theme and go for something completely different....
The first postcard was made with the latest release called 'Puddle Jumps'. Isn't she adorable !
You will find this cutie
HERE
.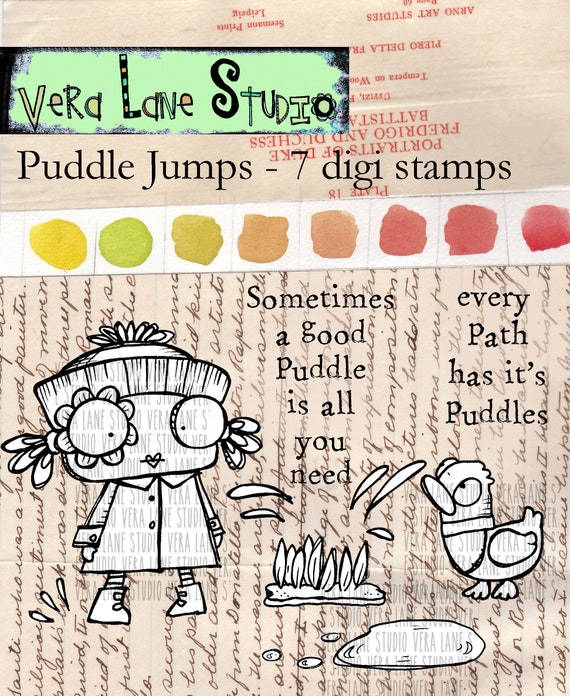 Next the Art Journal page.
This is Maeve, she is an older image but boy, isn't she fab ! I printed her and coloured her and her cake with my Copic Markers. I then placed her on some pattern paper that had been in my stash for ages. I added some inking and some script stamping. The sentiment is a clippings sticker by Tim Holtz and I decided to my favourite thing and add some dictionary words.
You will find Maeve
HERE
.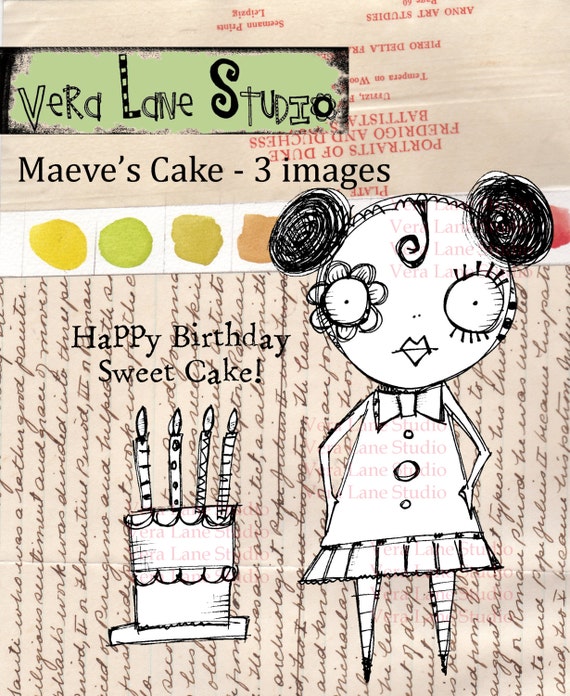 and lastly, another postcard:
For this postcard I made the background with some Mixed Media paper that I gessoed. I then added some Brea Reese glitter ink in 'Lake Blue'. This ink was gifted to me by my lovely teammate Stephanie from '
the inked artist
'. Make sure to visit her blog, she works wonders with these inks.
I added some script stamping with red ink and some washitape to match her dress... She was printed, coloured with Copics and cut out, same as her doggie.
The sentiment are 'Big Chat' stickers by Tim Holtz.
You will find this girl with attitude
HERE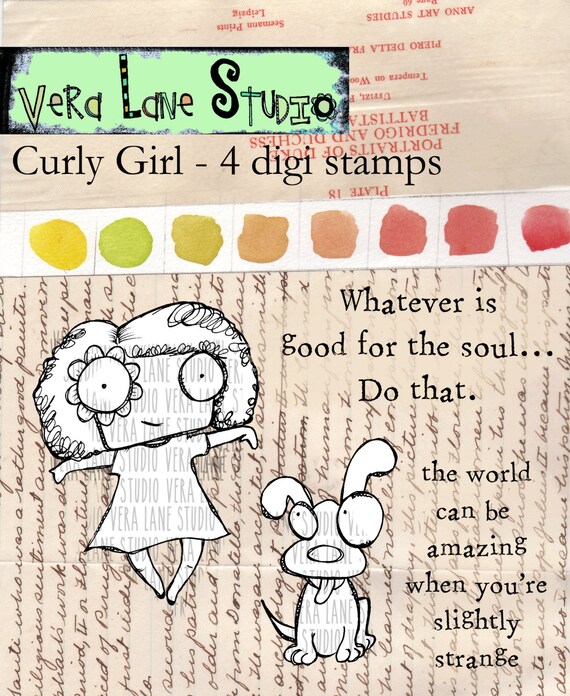 Thank you so much for stopping by today !