Hello everyone,
and happy Thursday to you !
For today's
Vera Lane Studio
Inspiration I have made an AJ page and a postcard. For the art journal page I have used the latest release which depicts Shakespeare. How fun is that !
I used a piece of pattern paper with writing on it which I thought was fitting for Mr. Shakespeare. I did add some white paint and brown ink along the edges. Mr. Shakespeare and the masks were resized and printed and coloured with Copic Markers. I then cut them out and adhered them to the page. I made up the sentiment which is a bit of fun. As an afterthought I added the flags because I thought the page was a little empty. They are made from an old pair of jeans.
You'll find Shakespeare
HERE
.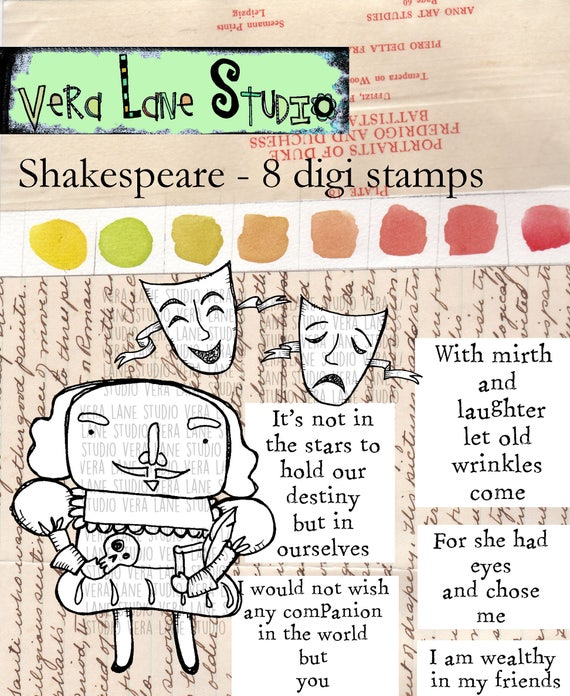 This card is almost one layer. I just added the sentiment that I made on my computer and printed out. The rest of the images were placed together in a way that I could cut it into a postcard (6 x 4).
I then coloured everything with Copics and added some white pen. The sentiment comes from Star Trek; yes, I am a fan ! lol
You will find the aliens and their spaceship
HERE
.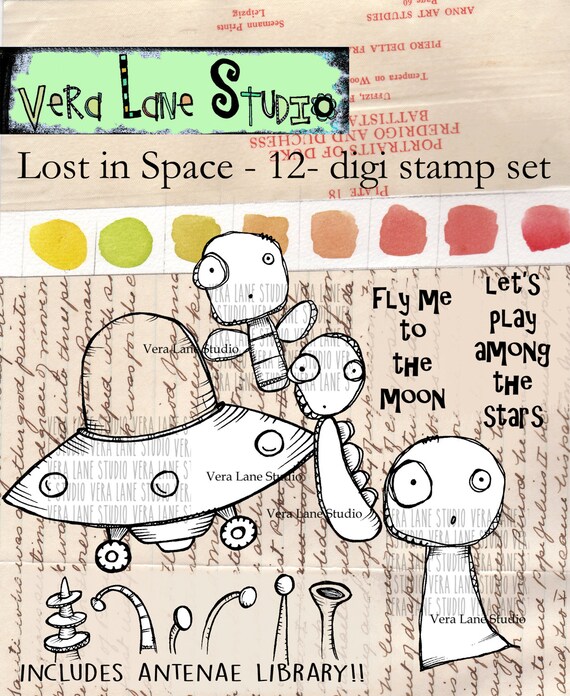 You will find the stitched houses
HERE
.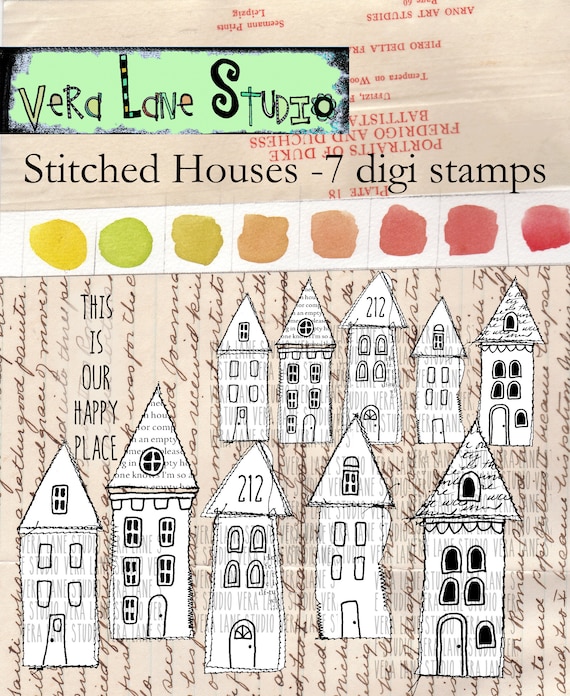 Thank you so much for stopping by ! I hope I could give you some inspiration !