Hello everyone,
and happy Thursday to you !
For today's
Vera Lane Studio
inspiration I have made an art journal page with the latest release, the Fleur Fairies and a postcard with an oldie but goodie... Ester Jean.
This page was made with a gelli print (what else?) lol.
I added the dictionary words and some washi tape. I resized and printed the fleur Fairies and coloured them with my Copic Markers. I then cut them out and adhered them to my page together with a sentiment.
You will find this set
HERE
.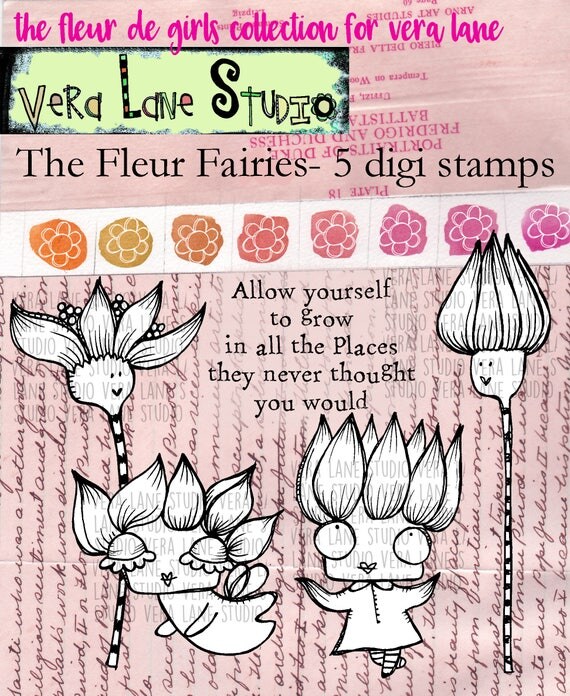 This postcard came about when I kept finding Ester Jean. I coloured her last year on holiday and i kept wanting to use her but didn't have a background that I thought fitted her. When I had a gelli printing session last week, with a friend and this print came out, Ester Jean was the first image that came to mind to use with it. So that is what I did. I added a little stamping on the left and some silver sparkly washi tape.
You will find Ester Jean
HERE
.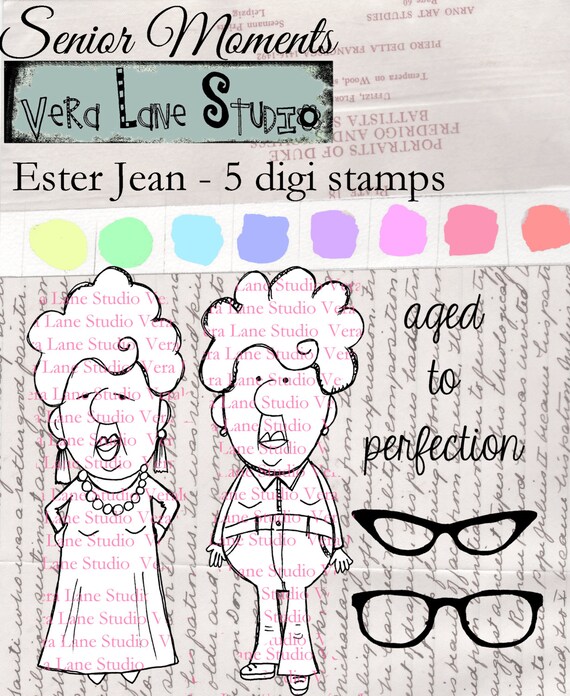 Thank you for stopping by today ! See you next Thursday !