Hello everyone,
This week we had Dilly's Day come out over at
Vera Lane Studio
. This is such a fun release ! I have made a card, a postcard and an ATC with these adorable girls.
This turned out pretty good I think. Sometimes it is just nice to go CaS !
The CaS thing never lasts long though ! :o)
Back to my messy painty self for this postcard.. and some of my favourite colour combinations.
And an ATC on a piece of left over card that I cut to size. A piece of washi tape and a small talk sticker finished it off.
Of course I coloured all these gals with my trusty Copic Markers.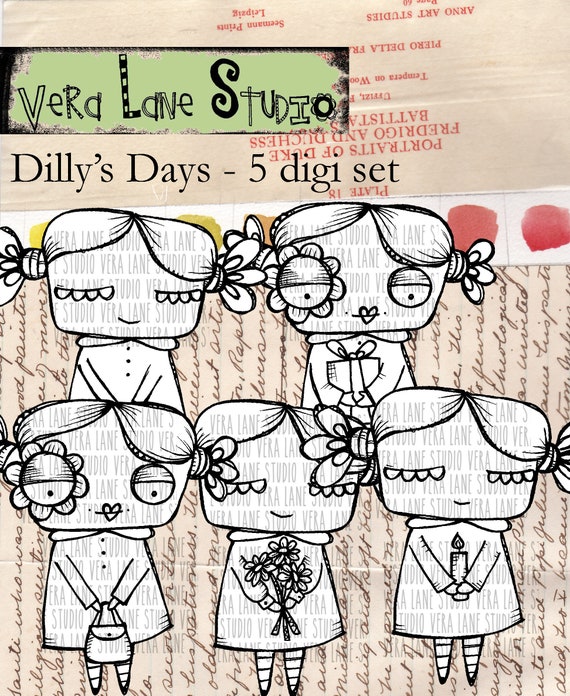 Thank you for stopping by today !