Hello everyone,
It's August and at Vera Lane Studio the theme is 'Friendship'. I am hosting the ATC trade this month and hope lots of people will take part. I have made my ATC for the swap but I have also made an AJ page and two postcards.
This ATC is for the swap. She is from the set Kadee and Kat. I coloured her with Copic Markers and placed her on a gelli printed background with some washi tape and some dictionary paper.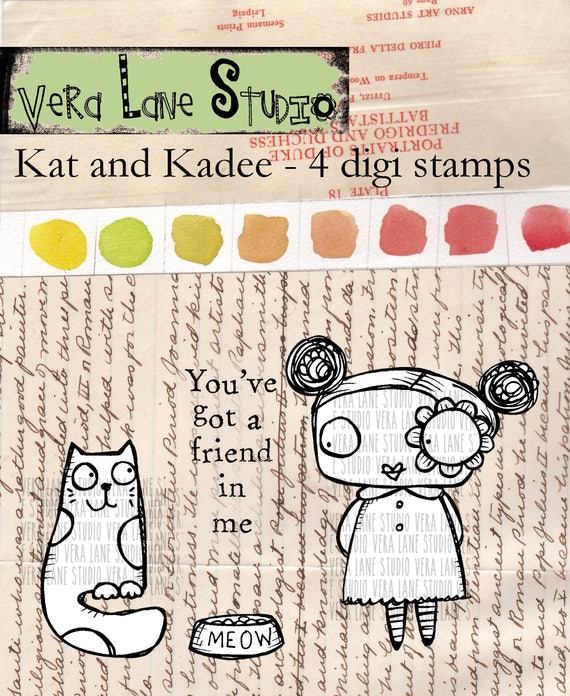 This AJ page has another gelli printed background but this time it was made with Copic Refills. The painter girl is from a new set called 'Painter's Palette' which was released on July 30th.
It has coloured and uncoloured images.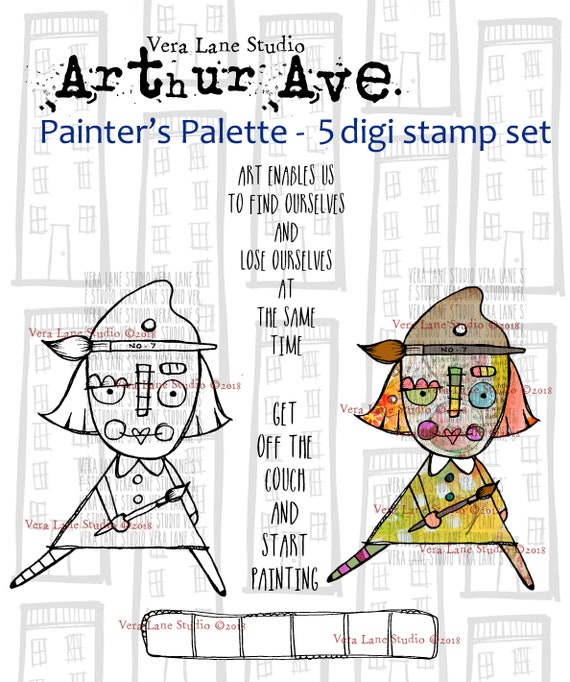 This postcard is more in the theme of Friendship. The was made with the 'Wonderland 2' set. The background is a mop up from the gelli plate.
You will find this set
HERE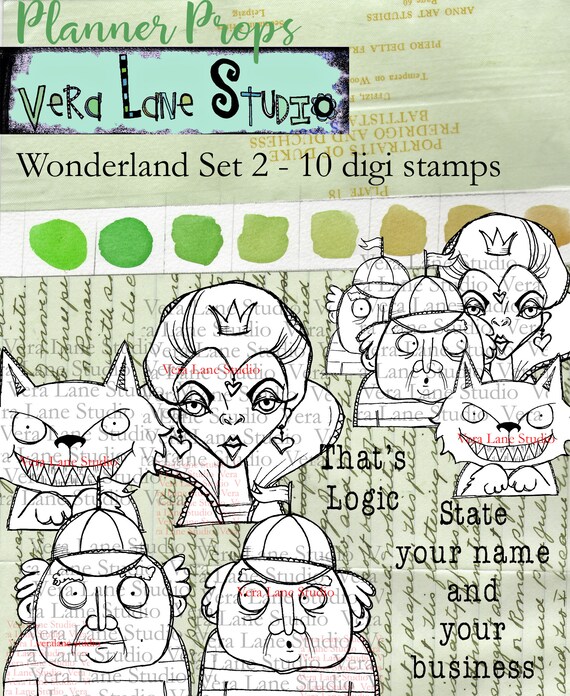 And lastly I coloured this girl on my holiday. Wasn't sure I liked her. But now she is on the card I think she looks rather cute with her orange hair !
You will find this set
HERE
.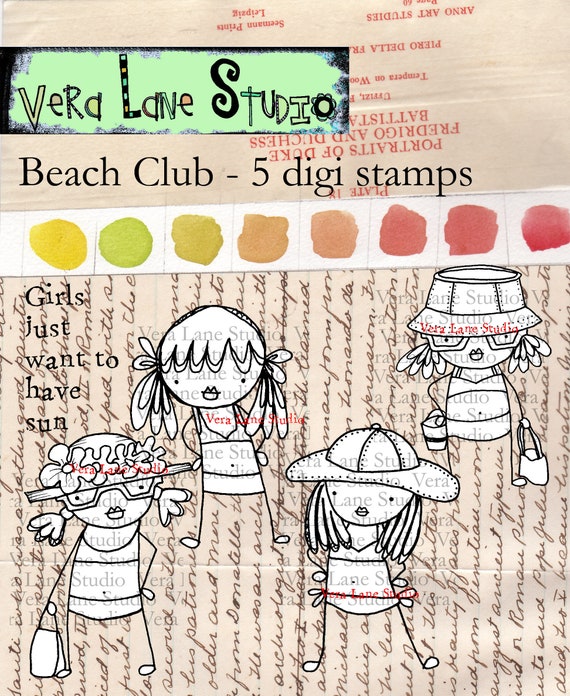 Thank you so much for stopping by today !