Hello everyone,
and welcome to my weekly Vera Lane Studio post. I have two projects today; 1 postcard with the latest release "Tulips" and a journal page with one of the 'Menswear' girls. I used the one from the collage sheet. They are fabulous if you are in a hurry. I wasn't in a hurry but just like the way these are coloured. I did spend ages on my background though and I still am not sure whether I like it or not, oh well....
Here is my postcard. I love the simplicity of this and it is quite patriotic I suppose. The vases are coloured in the colours of the Dutch flag and the tulips are orange, the national colour of Holland.
I resized them and printed them on white card stock which I then cut to the size of a postcard.
I coloured everything with Copic markers. The sentiment was cut apart and glued on.
You will find this set
HERE
.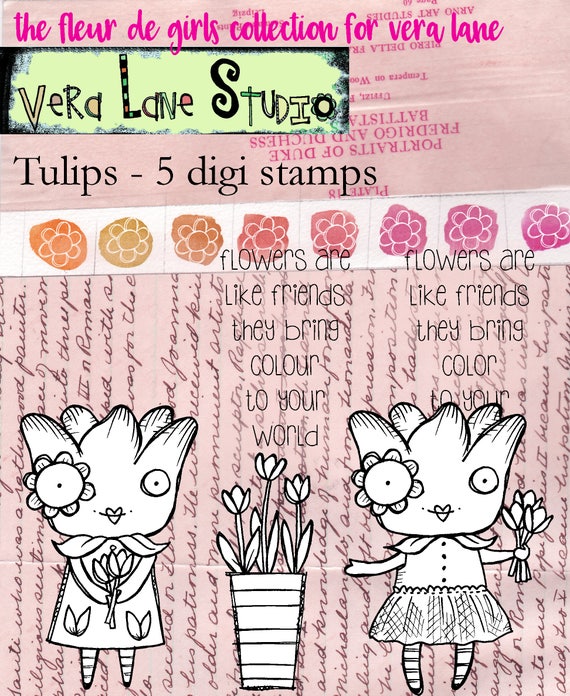 This journal page took me ages. It started out much yellower but I then decided I didn't really like that. The good thing about acrylic paints is though that you can keep on adding layers. That't exactly what I did. Until I was happy, sort of... lol
You will find 'Menswear'
HERE
.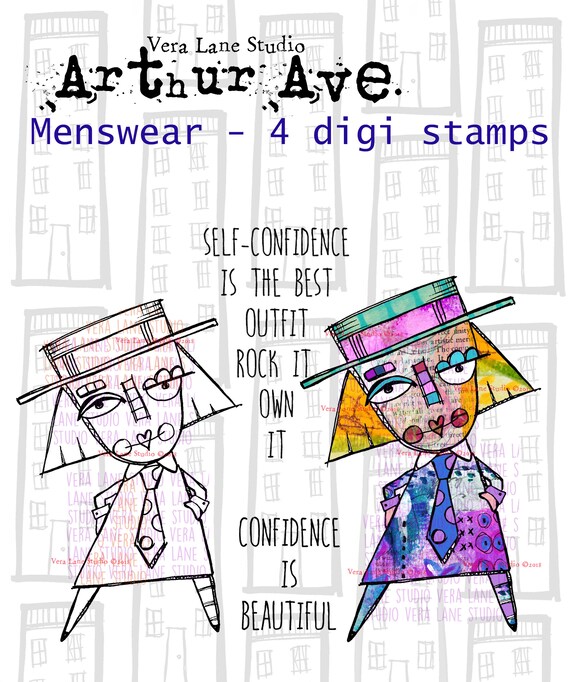 Thank you so much for stopping by today !