Hello everyone,
and Happy Thursday to you all ! For
Vera Lane Studio
I have made 3 projects for today. 2 journal pages and a postcard. So here goes :
This is a journal page and a really enjoyed making this. I painted the background in three shades of turquoise and then stencilled the baroque pattern on it with white paint. I added some more white paint over the page and along the edges and then stamped the top right and bottom left edges lightly with a script stamp and black ink. I also added some washi tape.
The little Bohemian girl was resized and printed, coloured with Copic Markers and cut out. I adhered her on her little washi ground. The sentiment is from the same set.
You'll find the set
HERE
.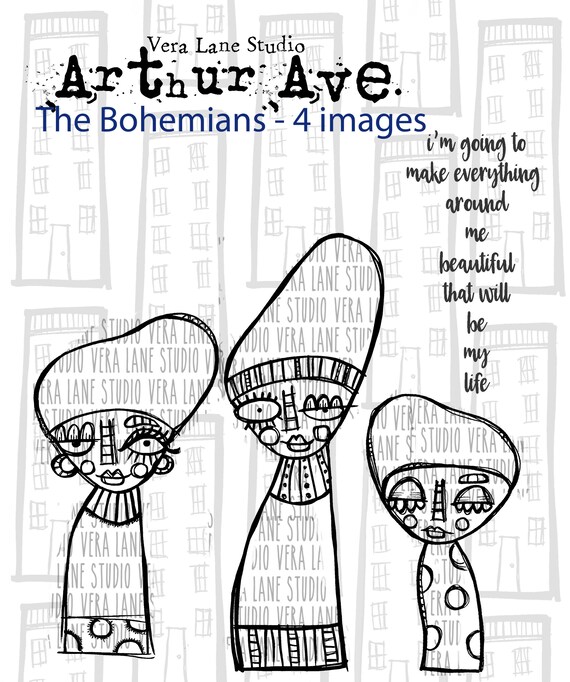 This is my second page. This girls dress was specially designed for journaling and although I am not a great journaler I though I'd give it a go. First I coloured her with Copics and cut her out. I added some of the wings from the Collage sheet 'Wings for things' and the clouds, which are really trees from the first collage sheet from the 'Arthur Ave' series. Worked rather well if I say so myself...
The background was made with a small gelli plate and yellow, orange and green paint. I used some white paint to stamp the flower foam stamp and I made it more obvious with a white paint pen.
You will find 'Collage Sheet 1'
HERE
.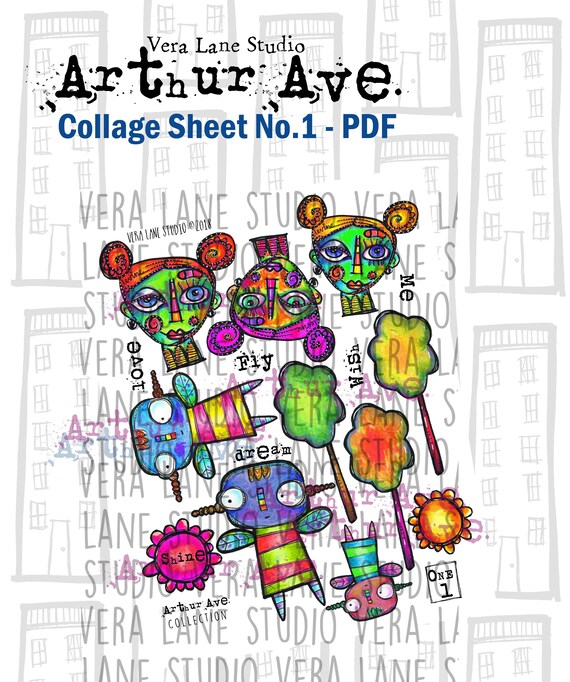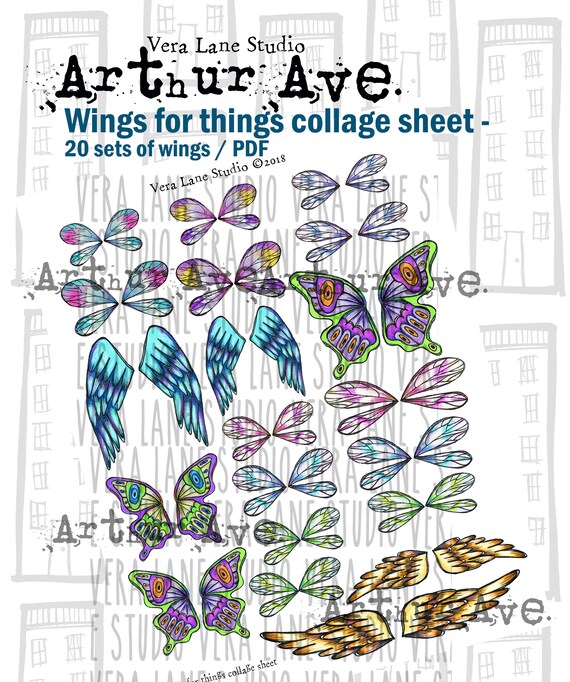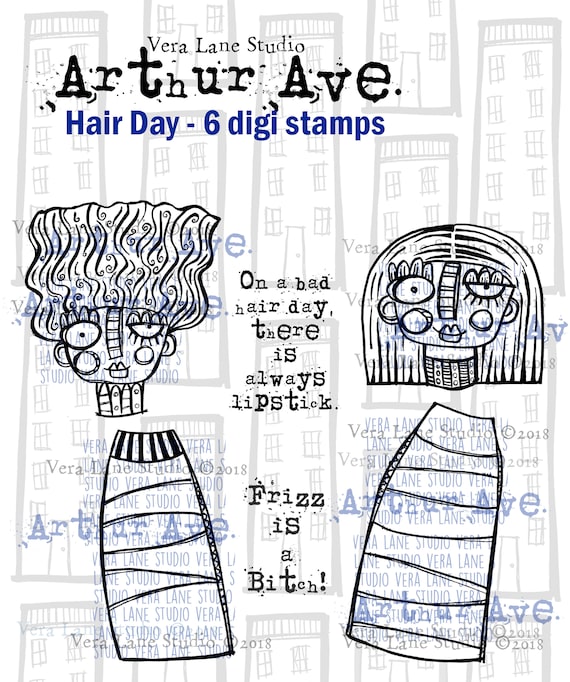 This postcard was made with a background from my stash. It is Brusho Powder which I rubbed into the paper and then stamped on it with a rubber stamp dipped in water. When done I sprayed it lightly with water and this is the result. This is the only way that I can work with Brushos because it is controllable..
This adorable little girl is from the 'Bright Ideas' set and I coloured her and cut her out. Placed her on the card on some washi tape and doodled around the edge.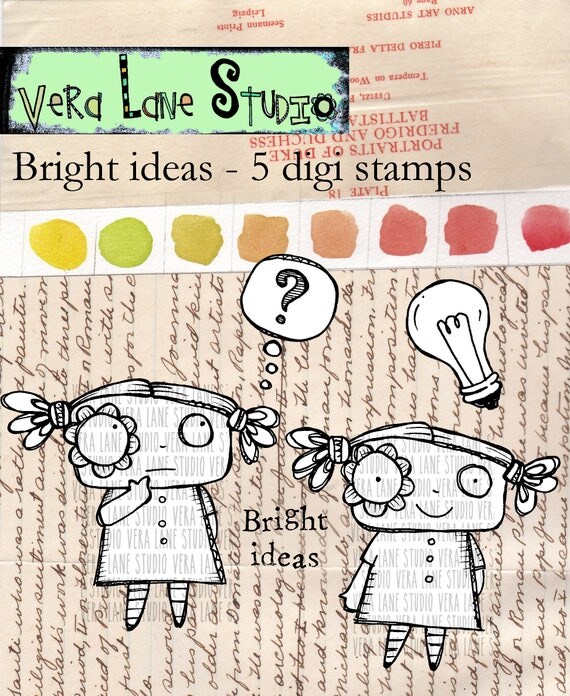 Thank you so much for stopping by today !