Hello everyone,
I had some time left last week and made this postcard. The three girls are by
Vera Lane Studio
and are called Winter Sisters.
I printed them out and coloured them and cut them out. I arranged them on a piece of pattern paper that I stencilled on a little and also added some strips of flowers at the bottom; you know when you get 12 x 12 papers they sometimes have a little strip at the bottom of the pattern that is on the other side. That is what I used here...
I used this set :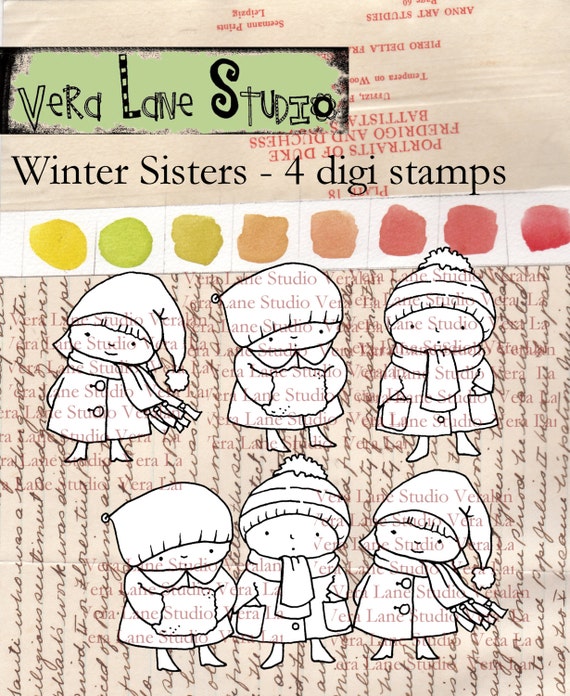 Thank you for stopping by today !