Hello everyone,
and happy Sunday ! Today I have something completely different for you. I know we have the Wonderland themed ATC swap but I thought I'd share these guys with you first ! They are so very adorable....
This set consists of an elephant, a hippo, an umbrella and a party hat. You also get the sentiment. I think they are fabulous and of course you don't have to stack them like I did..... you can use them separately and they are just as cute !
Anyway I put them all together in my computer; I use a program that is similar to Powerpoint but I have been told this works just as well in Word. I coloured them next using Copic Markers and cut them out. I then looked for a nice gelli print in my stash and used some pattern paper as a base for them to stand on. You could use washi tape or something too. I glued them down and then cut the sentiment into strips and adhered them too. Lastly I went around the page and the words with a black marker. That was it !
If you are interested in these guys you'll find them
HERE
.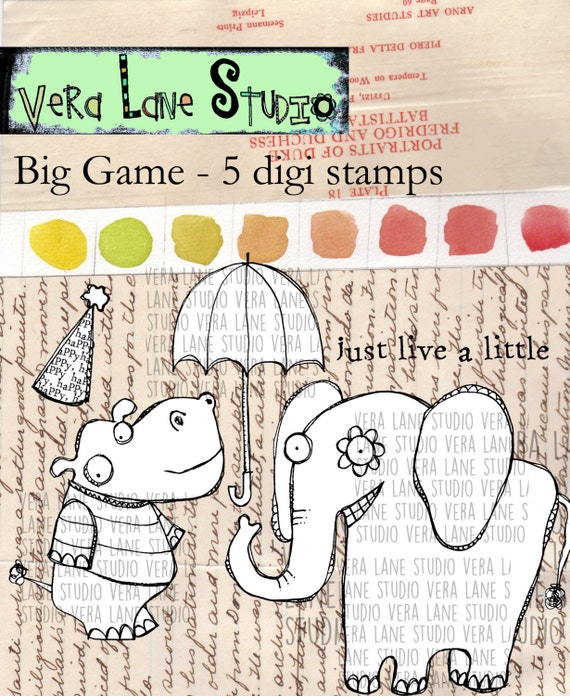 Thank you so much for stopping by today !